Business Cards Design Sale for Offset, Digital, or Thermographic Printing
At MAvC Graphics, I provide business card designs to accentuate the style reflective of a company's culture (their brand). 
Incorporating your logo, and company information, I aim to make sure your cards stand out, inspire a spoken compliment, and leave your potential buyer impressed with you.
I offer speedy, reliable service with no compromise on quality. Revision and adjustments are a part of the process, & I value client input.
Communication is key!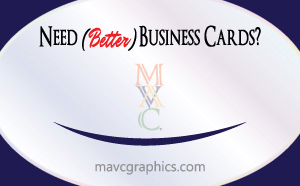 You can order your new business cards today!
Products from Amazon.com
‹
›
Summary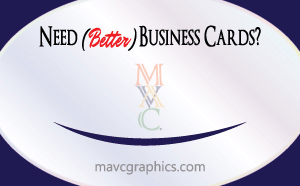 Service Type
Custom Business Cards Design & Printing
Provider Name
Area
Description
Custom Business Cards Design and Printing at affordable rates. New, Revised, Re-created, Updated, we do it all! Even animation for online business cards.