Place your order, and I'll contact you right away to get started & to discuss your project in detail. 
Please be sure of your specifications, (ie. size, quantity, coating, etc.) as specs can not be changed once your order has been processed without incurring an administrative fee.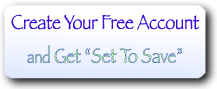 Use your account to upload artwork.
Then, I'll create designs for your review, & send a link to you to view the designs I've created (Your Proof Page)
Use the form on your proof page to advise me of your preferences, the changes you'd like to see, etc.
Once your design has been revised to your satisfaction, check the "Final Proof Approval" box provided on your proof page form.
For "Design only", upon final proof approval, I'll make your files available for you to download for print, and/or web use. If you also order printing, your files will be sent to print, and will not be made available (separate charges apply).
If you also order printing, tax & shipping charges will apply, & your files will be sent to print. Your print order will be shipped to the address listed on your account.
Feel free to contact me if you have questions, comments, or concerns:
                                info@mavcgraphics.com                                mavc@mavcgraphics.com
---
Affiliate Link Below
---